The Best Carpet Cleaning in Lawrence, Kansas!
We use the Hot Water Extraction Method AKA. "Steam" carpet cleaning method for all residential carpet cleaning. This is the most thorough cleaning process available and the carpet cleaning method recommended by all major carpet manufacturers. Our truck-mounted carpet cleaner units leave the carpet completely clean and dry in just a few hours, not days. Please visit our Carpet Cleaning FAQ Page for More Information.
Ace's Carpet Cleaning Process:
1. Inspection: 
The areas to be cleaned are inspected with the customer.  The customer has an opportunity to point out any problem areas and what furniture they would like moved.  Our carpet cleaning technicians will always confirm all costs with you before cleaning.
2. Vacuuming: 
Because up to 80% of soil in carpet is of a dry particulate matter.  An important and often overlooked step in carpet cleaning is vacuuming.  Carpets should be vacuumed before we arrive for our discounted rental property service level.
3. Spot and Spill Treatment: 
Most small spots and spills and problem areas are removed as part of our standard service: gum, rust, & most beverage spills are examples.  Dyes, ink and furniture stains are examples of stains that require more specialized products/processes to remove and may be subject to an additional charge.  All charges are always preapproved by the customer.
4. Carpet Cleaning Preconditioning:
A conditioner is applied that will loosen soil from fibers. Depending on the construction of your carpets, the level and the type of soiling, a specific solution is chosen that will work best for the individual job. All carpet cleaning preconditioners used are non-toxic and most have no odor and are hypoallergenic.
5. Agitation:  
Traffic lanes and heavily soiled areas are manually or machine agitated as needed to free deeply embedded soil.
6. Extraction: 
A rinsing solution containing water-softening agents and emulsifiers is injected at a high temperature and pressure through carpet fibers and then immediately recovered by a powerful truck-mounted carpet cleaner vacuum. We use more water to thoroughly rinse carpet fibers than most carpet cleaners, yet leave carpets much dryer. This is accomplished by a better use of physics and solid methodology.
7. Pet Odor & Stain Treatment (Optional)
 Our proprietary, two stage process includes a protein digesting enzyme that safely and effectively mitigates pet urine odor.
8. Protection:  (Optional) 
The best time to apply Scotchgard is after professional carpet cleaning.
- Improves vacuuming.
Vacuuming is more effective with Scotchgard Protector.  Dirt is more easily picked up, and fewer passes are required with the vacuum.
- Simplifies spill cleanup.
Scotchgard protector helps keep spills from becoming hard to remove spots or stains. It repels liquids, so spills can be blotted up quickly and easily.
9. Grooming:  
Carpet fibers are separated and raised to improve appearance and speed drying.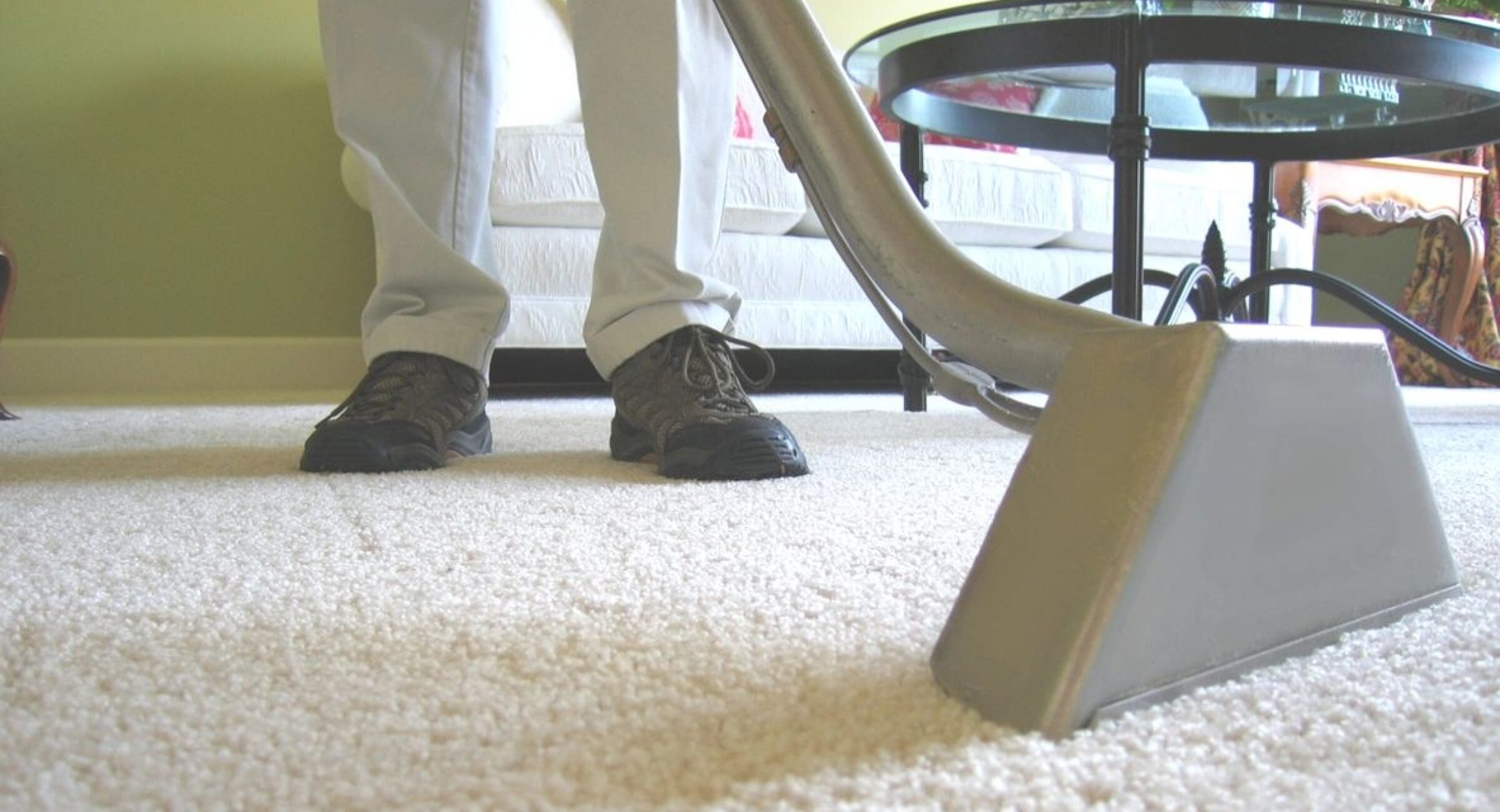 Our Northeast Kansas Carpet Cleaning Service Area:  Douglas, Jefferson, Johnson, Leavenworth & Shawnee Counties.  Including Cities of Baldwin City, De Soto, Eudora, Lawrence, Linwood, McLouth, Oskaloosa, Ottawa and Tonganoxie.  A travel charge will be added for service outside of  Douglas County.